Genetic analysis of predisposition to celiac disease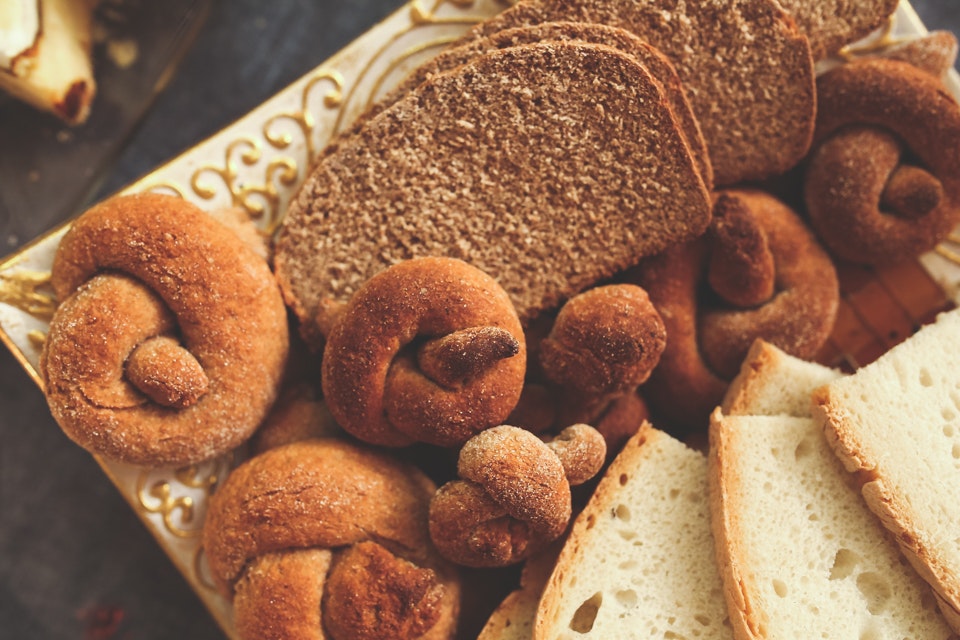 How can we help you?
Non-obligation guidance
What is celiac disease?
Celiac disease consists of inflammation of the mucus in the small intestine caused by a permanent intolerance to the gluten proteins in wheat, rye and barley. The cause of the disease is unknown but genetic, environmental (gluten) and immunological factors do have an impact on its progression.
The most common symptoms of celiac disease include diarrhoea, stomach pains, stomach gas, foul-smelling faeces, delayed growth in children and weight loss. It also tends to involve tiredness, irritability and depression as well as irritated skin, mouth ulcers, bloating, cramp, etc.
What does a celiac disease predisposition genetic analysis entail? What is a celiac disease genetic predisposition test?
Genetic predisposition to celiac disease is linked to presence of the HLA-DQ2 heterodimer. Around 90% of cases of celiac disease are linked to the HLA-DQ2 heterodimer. Around 5% of all other individuals with celiac disease are carriers of a second HLA-DQ8 heterodimer. The genetic test for celiac disease consists of determining the presence of the HLA DQ2 and DQ8 alleles. Over 95% of individuals with celiac disease have them. Therefore, a negative result in both markers is an excellent negative predictor.
What is the test for? What is its purpose?
A celiac disease genetic test tells us if a person has a genetic predisposition to the disease. When a person is suspected as having celiac disease, the celiac disease genetic test allows us to determine if further tests are necessary or if, on the contrary, we need to look at other pathologies. In patients who do not have symptoms, we are able to obtain an early indication of if they may, at some point in their lives, have celiac disease.
The available tests for sufferers of celiac disease include those that facilitate early diagnosis and these are of huge importance. Early diagnosis means that the individual can follow a diet that is free from gluten and this not only helps to normalise the patient's health, but also improves his or her quality of life.
When is taking the test advisable? When should a celiac disease genetic test be taken?
The celiac disease genetic test is advised in adults, children and babies for the following reasons and in the following cases:
To rule out genetic susceptibility amongst close family members of a person with celiac disease.
In people with a positive serology to celiac disease antibodies who reject a biopsy.
In patients that have illnesses that are linked to celiac disease (selective IgA deficiency, Down's syndrome, dermatitis herpetiformis, type 1 diabetes or autoimmune thyroiditis).
In people with a positive serology to celiac disease antibodies and normal intestinal biopsies.
Patients with a negative or unconfirmed serology with lesions in their intestinal mucus.
Patients who have symptoms but have a normal/unsure serology and biopsy.
How is the celiac disease genetic test performed?
The procedure for performing the celiac disease genetic test is very simple and easy. It consists of taking a simple sample of saliva using a cotton swab. An analysis using a saliva sample is the perfect option for babies and children.
You can come to our facilities in order for our team to perform the genetic test or you can request the test on our webpage and perform it from the comfort of your own home.
You will need to fill in a form with your personal data and select the option you prefer.
Payment can be made by credit card or by bank transfer. If you choose the latter, our staff will contact you to provide you with the bank details.
Once your request has been received, we will send you a kit for taking the sample to the address you have provided.
The laboratory will send you the results within a fortnight.
Are there any side effects to the celiac disease test?
There are no side effects to having the test and once it has been taken, you will be able to take decisions regarding nutrition in order to suppress the symptoms.
How much does a celiac disease test cost?
The genetic celiac disease test costs €150.